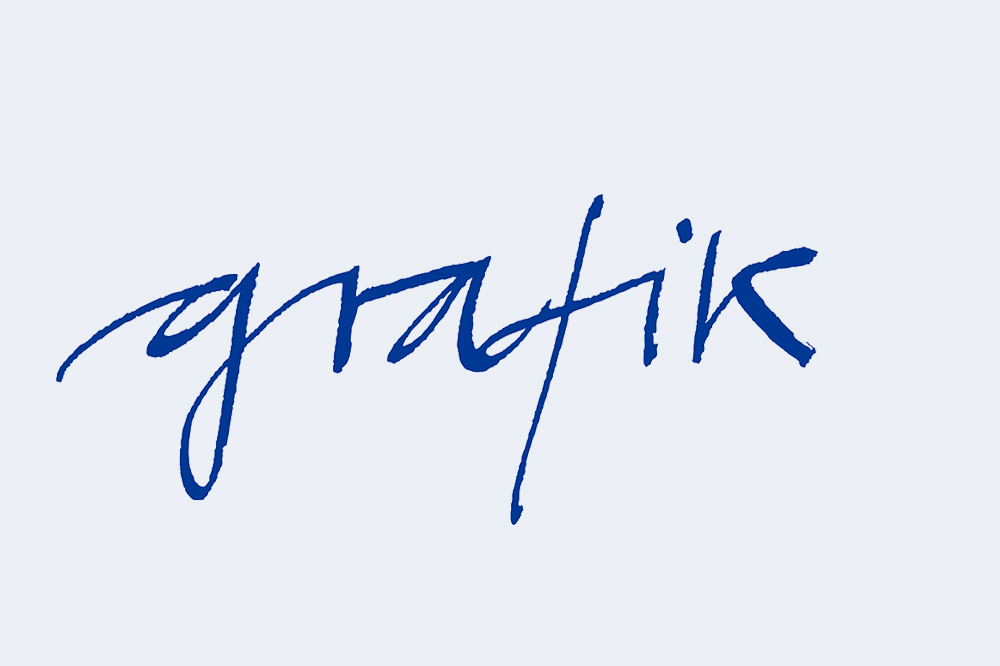 About us
Grafik is a team of professionals in import, distribution, and sales of products and services for the graphics industry. We are the distributor for the largest international manufacturers, so we can offer our business partners the highest quality graphics products, supplies, and equipment. In-house warehousing and logistics allow quick supply and delivery.
We offer our customers complete service. We follow trends and innovations in the industry and listen to our partners' needs and wishes. This is how we can also give professional advice on product selection, handle installation of new equipment, take over training upon its introduction, and maintain and service it. We offer the most up-to-date software for operation and management of graphics companies.
We're a successful Slovenian company and rank at the very top of providers of graphic arts products and services. From 1 July 2013 we operate as Graphics Material Division within company DZS Grafik d.o.o.
Our exceptionally broad, quality range of the largest international manufacturers in the graphics industry is an inspiration to all our partners. As soon as we hear about their needs and wishes, we can advise the most appropriate product or solution. Our satisfied customers include numerous Slovenian companies, who use our assistance to offer their own customers quality printed products.
Reproduction materials
Contact us and we'll be glad to send you a list of our satisfied customers.
KODAK equipment
TISKARNA NOVO MESTO, d.d., VAVPOTIČEVA 19, 8000 NOVO MESTO
STUDIO LUKSURIA, PRIPRAVA ZA TISK, d.o.o., VEVŠKA CESTA 52, 1000 LJUBLJANA
TISKARNA KOČEVSKI TISK, d.d. , LJUBLJANSKA 18 a, 1330 KOČEVJE
DELO – TČR, d.d., BRNČIČEVA ULICA 31, 1231 LJUBLJANA
MA-TISK, d.o.o., ŠPELINA ULICA 2, 2000 MARIBOR
DELO, d.d., DUNAJSKA 5, 1000 LJUBLANA
HIFI COLOR STUDIO, d.o.o., POLJANSKI NASIP 6, 1000 LJUBLJANA
REPRO-PRINT, d.o.o., KRANJ, STARA CESTA 13, 4000 KRANJ
CAMERA, GRAFIČNA PRIPRAVA, d.o.o., KNEZOV ŠTRADON 94, 1000 LJUBLJANA
BIRORAFIKA BORI, d.o.o., LINHARTOVA 1, 1000 LJUBLJANA
CETIS, GRAFIČNO PODJETJE, d.d., ČOPOVA 24, 3000 CELJE
DIKPLAST – DUŠANKA KREGAR, s.p., KOTNA ULICA 5, TRNOVLJE 3000, CELJE
DRUŽINA, d.o.o., KREKOV TRG 1, 1000 LJUBLJANA
GORENJE IPC, d.o.o., PARTIZANSKA 23, 3503 VELENJE
ECLIPSE, d.o.o., PODSKRAJNIK 32, 1380 CERKNICA
GRAFIKA SOČA, d.d., NOVA GORICA, SEDEJEVA 4, 5000 NOVA GORICA
GRAFIKA GRACER, d.o.o., LAVA 7B, 3000 CELJE
KVM-GRAFIKA, d.o.o., RIBNICA, LEPOVČE 42, 1310 RIBNICA
JANUŠ MIRAN, s.p., STERNADOVA ULICA 12, 1210 LJUBLJANA-ŠENTVID
EFI
CETIS GRAFIČNO PODJETJE d.d., ČOPOVA 24, 3000 CELJE
DENONA d.o.o., GETALDIČEVA 1, 10000 ZAGREB, HRVAŠKA
JOVŠIĆ PRINTING CENTAR, PATRIJARHA DIMITRIJA 53, RAKOVICA, 92031 BEOGRAD, SRBIJA
PUBLIKUM, SLAVKA RODIĆA 6, 11090 BEOGRAD, SRBIJA